Like all similar products Nest's Achilles heel is the fact it is based around a fixed ultra-wide-angle lens. As you move away from the camera you rapidly become a small blob in the middle of the screen and can't be identified.
The images below are screenshots at various distances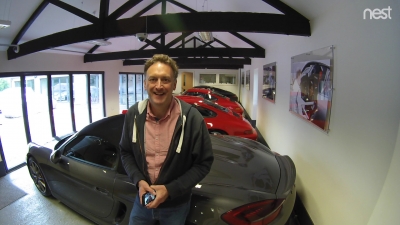 1 metre from the Nest camera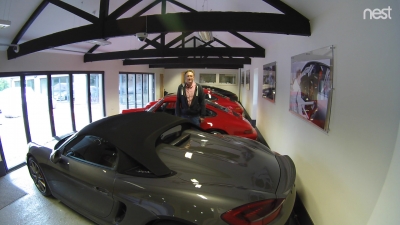 4 metres from the Nest camera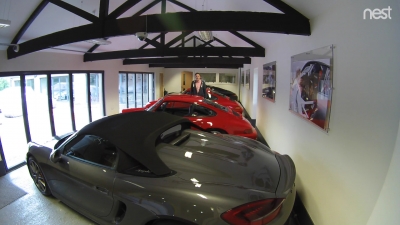 8 metres from the Nest camera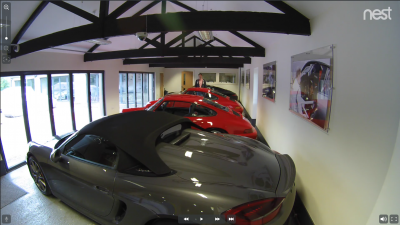 11 metres from the Nest camera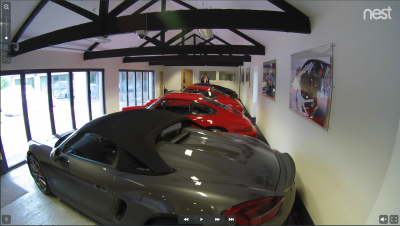 \
14 metres from the Nest camera
To be fair to Nest their image quality is better than Arlo but there is still compression, wifi, a network, internet and a Nest server to negotiate. Compare the Nest image below to an image in the same environment from CCTV42. The area outside is better than the Arlo camera but not as good as the CCTV42 picture.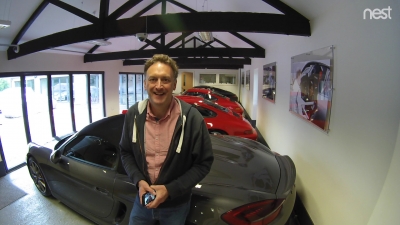 Notice how much better the CCTV42 camera deals with light levels inside and outside the room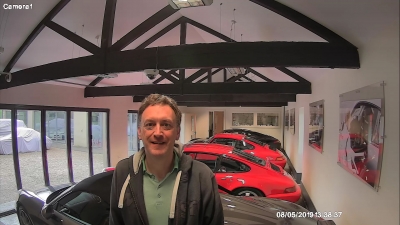 Nest try to get around the problem of a wide-angle fixed lens by using digital zoom combined with software manipulation but at the end of the day, there is simply no substitute for a good optical zoom lens and setting the camera up properly during installation. The image below shows a person 14 metres from the Nest camera with full digital zoom and software manipulation engaged.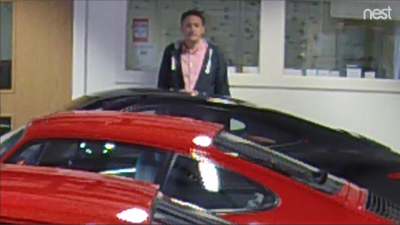 Compare that to a CCTV42 camera at the same 14 metres which has an optical zoom. The difference is huge. Even a modest domestic CCTV system will need to cope with distances in the 8 to 15-metre range.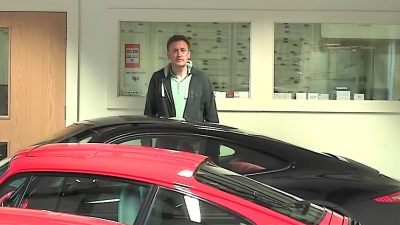 Installation of the Nest cameras is the worst of 2 worlds. Unlike Arlo, they use a wired connection for power so 24/7 recording is possible but you need a mains power socket quite close to the camera and the connections are bulky. As well as that you need the camera to be in wifi range, so you are juggling 2 variables. The lead out of the camera which plugs into the transformer is only 3 metres long, the lead from the mains power plug to the transformer is 4.5 metres long. I think this will cause problems for a lot of installations. With a system from CCTV42, you have a single thin cable that handles both power and video and can be up to 50 metres long.
The Nest connector is bulky and difficult to get through walls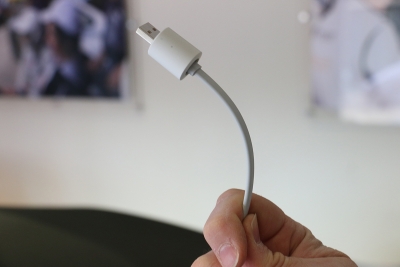 Like Arlo Nest has gone for magnetic mounts which are easily disturbed or removed. Remember that ideally, you need to mount your cameras quite low to the ground to record faces and cover more ground. The worst place you could mount cameras would be just under the roof eaves, there's no point in filming the top of someone's head.
Nest's magnetic mount makes the camera easy to move or steal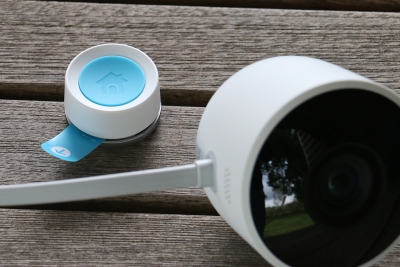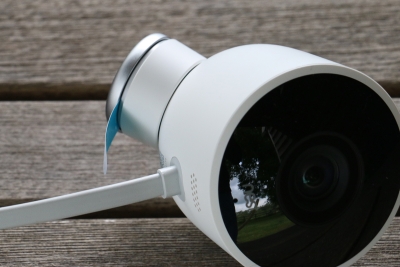 Nest cameras are not cheap to buy, but that's only the start of your costs. As well as the cameras you need to pay a monthly subscription to access the footage. At the time of writing, that cost was £240 per year for the first camera with additional cameras costing £120 per year. So that's £600 per year subscription fees for a 4 camera system plus equipment purchase cost. An 8 camera system would be £1,080 per year subscription fees plus equipment cost.
Systems like Nest that use off-site storage rely on lots of elements working properly and talking to each other. By their own admission Nest acknowledge problems can occur. "Video streaming and Nest Aware may be subject to interruption or failure for reasons beyond Nest's control, including intermittent Wi-Fi or service provider outages". You are also reliant on the Nest Server network.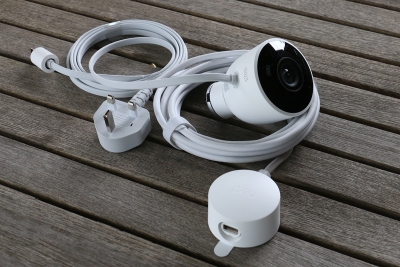 Like Arlo Nest features 2-way audio. Do your homework, under UK data protection laws using audio on your CCTV system, may be illegal. Under GPDR rules the potential fines for businesses are huge.
During our testing, we struggled with latency or lag - the time delay between something happening in front of the camera and you seeing it on your phone. This made using the 2-way audio feature impossible. By the time you try to speak with someone at your front door, they are long gone. Products like this rely on many elements including servers which can get very busy.
Nest doesn't automatically embed a visible date and time stamp onto the video footage. You can potentially see one with certain media players but in the UK a time and date stamp is required for footage to be used as evidence. As such it should be seen as an essential feature of any CCTV system.
As with Arlo if you just want to see if someone is at the door or keep an eye on your pet whilst at work then Nest might be a solution, all be it a potentially expensive one but as serious CCTV which will provide solid evidence we aren't convinced.
Feel free to give us a call or email to discuss your particular needs. Our advice is free and we can email over a suggestion for the best equipment and camera locations.