Like other similar products, Arlo uses fixed lens ultra-wide-angle cameras in their systems. At first glance this seems great - you cover a wide area but the problem is pixels spread apart rapidly as you move away from the camera meaning you become a small blob in the middle of the screen and no detail is recorded.
To show you how bad things are we've taken some screenshots using their HD-1080P product.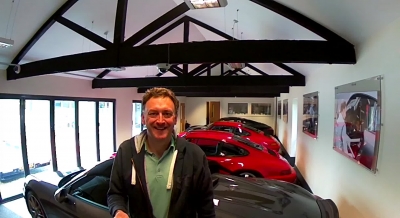 1 metre away from the Arlo camera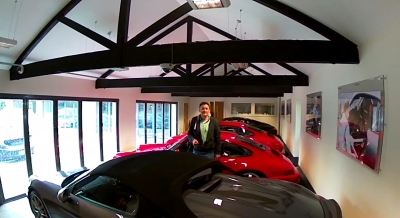 4 metres away from the Arlo camera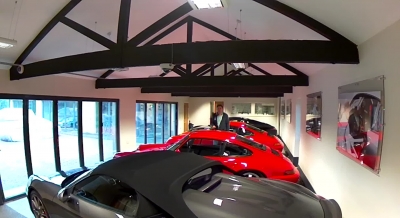 8 metres away from the Arlo camera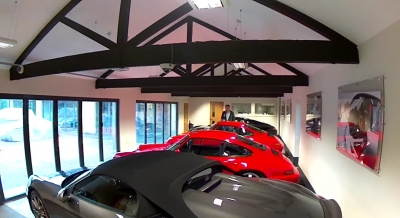 11 metres away from the Arlo camera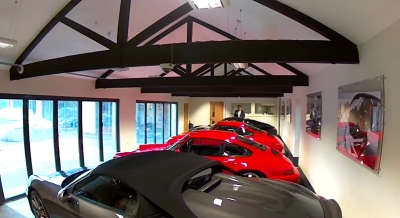 14 metres away from the Arlo camera
The image below shows possible detail captured 8 metres from one of our shorter range CCTV42 cameras. Compare it with the Arlo 8 metre image above. Even at just 8 metres away from an Arlo camera, the person is a small blob in the middle of the screen and you can't identify them. The CCTV42 camera can be zoomed in to an appropriate level during installation to allow identification and we have cameras suitable for distances up to around 60 metres distance.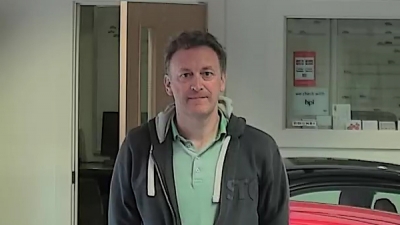 Showing detail possible with a CCTV42 camera
Because Arlo uses Wifi, your network, the internet, the cloud and the Arlo servers there are a lot of things to go wrong. When taking these screenshots for some reason several of the images defaulted to 720P rather than HD-1080P and we had to re-take them. It also means the images have to be compressed resulting in lower quality.
Notice how the Arlo camera below struggles with brighter conditions outside the sliding doors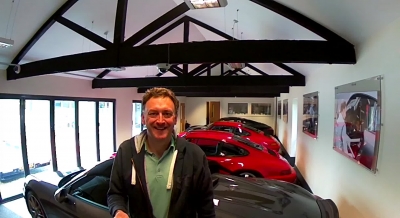 The CCTV42 camera below shows both inside and outside areas clearly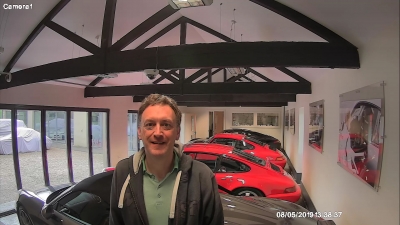 Unless you pay a monthly fee on top of your purchase price there's no way to access footage older than 7 days which at the time of writing was offered free. You can only store motion-triggered events not 24/7 recording.
Arlo is based on a motion-triggered recording. We are strong advocates of 24/7 recording rather than motion-triggered segments, to us, a CCTV system is useless without it. By all means, generate motion-triggered bookmarks within 24/7 recording but how do you prove a parcel wasn't delivered as claimed unless you have footage covering the time it was supposed to be dropped off (but wasn't).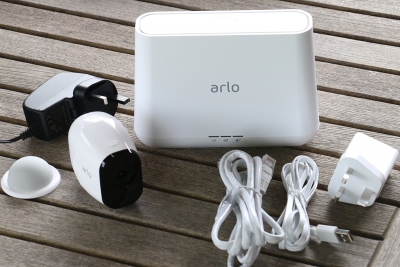 The Arlo cameras are powered by rechargeable batteries which means you have to take them down and recharge them periodically. The novelty will quickly wear off and you'll forget rendering the system useless. You have enough to remember before going on holiday without having to fetch all the cameras off the walls to be plugged in overnight. The batteries will also be consumable as your system gets older. The limitation of a rechargeable battery is also a reason why you can't have 24/7 recording.
Speaking of taking cameras off the wall they are only held in place by magnets and are extremely easy to knock off or steal. The best place to install CCTV cameras is low down so they look straight into people's faces (the very worst place you could fit CCTV cameras would be high up under the eaves of the roof), so magnets are not very secure. The images below show the camera mount attached and detached from the camera.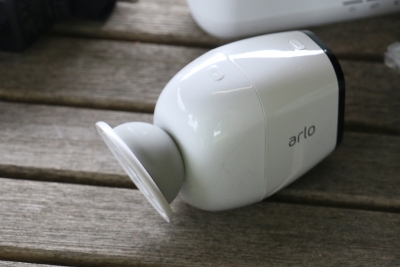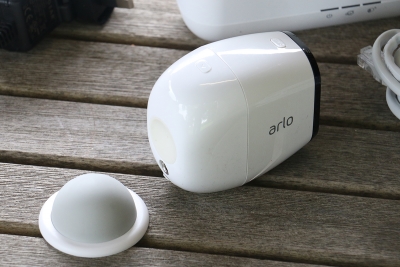 The promotional material surrounding Arlo CCTV is great, but it masks all the disadvantages. Where footage is shown the people are extremely close to cameras and even then the police couldn't identify them. HD video is very flattering and your brain fills in gaps but when you're trying to gather evidence after a crime those gaps suddenly become a problem. Even around a modest property, you need CCTV effective up to 10 or 15 metres.
The Arlo systems feature 2-way audio, I have to say we struggled with lag times and poor quality sound but be careful. Under UK law you may fall foul of ICO / GPDR regulations by incorporating audio in your CCTV system. Under GDPR rules there is a potential for eye-watering fines if you are a business.
Arlo doesn't display a time and date stamp on the video footage. Timestamps are essential if you need to use your footage as evidence and as such, it is a basic requirement for any CCTV system.
For pet monitoring or keeping a watchful eye on elderly relatives Arlo may prove useful but for serious CCTV applications, particularly outdoors we don't consider Arlo to be a credible solution. It is also not cheap and has monthly ongoing costs for the life of the product.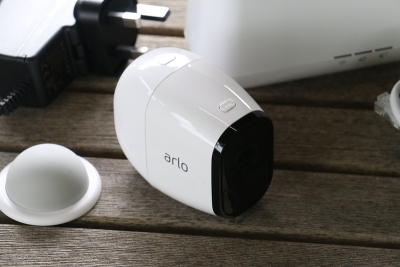 Because the Arlo system is dependent on the company and its servers you are in their hands moving forwards. You don't have a fully stand-alone system and remain tied to Arlo.
Feel free to give us a call or email to discuss your particular needs. Our advice is free and we can email over a suggestion for the best equipment and camera locations.